The traveling aspect of my blog has been pretty absent since I haven't been going many places this fall; however, each Saturday I'll now be posting one of the places on my list of dream destinations and some books/movies that would go perfectly with that experience. This week: taking the
Royal Scotsman
train from Edinburgh through the Scottish Highlands. I've always preferred the train over other forms of transportation--there's something that still seems so elegant and unhurried about it-- and The Royal Scotsman is the ultimate luxury for a trip by rail.
Though it's not set in Scotland, what book could be better for a train trip than Agatha Christie's Murder on the Orient Express? On a trip from Istanbul to Paris, intrepid sleuth Hercule Poirot must determine which of the 13 suspects is a murderer. Or check out Alexander McCall Smith's The Sunday Philosophy Club series, which is set in Edinburgh. For a historical perspective, inspirational author Liz Curtis Higgs has written some fabulous books set in 18th-century Scotland, like Here Burns My Candle and The Lowlands of Scotland series.
Two of my favorite classic films feature Scotland and train travel. I Know Where I'm Going! (1945) is one of those films that starts slowly but then captures your attention completely by the end. Set in the isolated Scottish Hebrides, it tells the story of a young woman journeying to marry her (much older) fiance. She thinks she has her life figured out, but a handsome naval officer on leave and a fierce storm may change her plans. The Hebrides are presented in the movie as bleak but also mystical and compelling.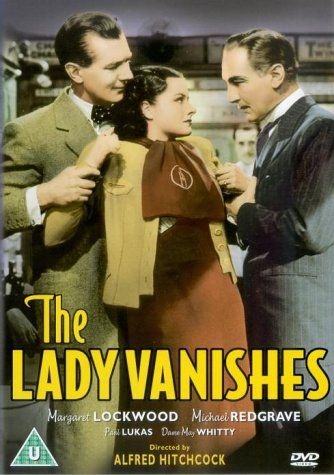 The Lady Vanishes
(1938) is an early Hitchcock film and one of my absolute favorites. Michael Redgrave (father of Vanessa) and Margaret Lockwood match wits as they try to find a woman who no one on the train has seen-but they know was there. The special effects are noticeably amateur to modern eyes but that doesn't take away from the charm and suspense.
And just because I couldn't resist, I would definitely be taking
these
trunks along on my dream trip. Can't you just picture Eva Marie Saint using these in
North by Northwest
?