It's Monday, What Are You Reading? is a fun weekly meme hosted by

Sheila at Book Journey.

This is where we share what we've read the previous week and what we're planning to read this week. It's a great way to see what others are reading (and add more books to the TBR pile!)
It's been a while since I've participated in this meme (unfortunately I haven't had much time to read lately) but I'm glad to be back this week!
Finished Last Week
: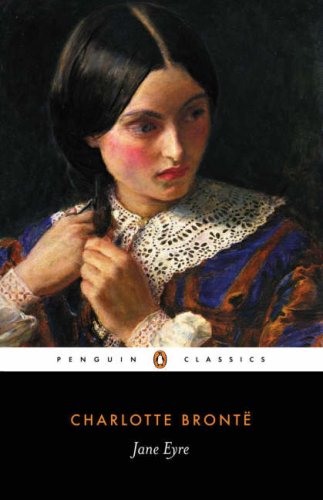 Jane Eyre
by Charlotte Bronte. Though the novel started off slowly for me I quickly became caught up in the story of Jane and her mysterious employer Edward Fairfax Rochester. I'm eagerly waiting for the movie coming out next week! This was one of my selections for the Victorian Literature Challenge at
Subtle Melodrama
-review/wrap-up post to come.
Currently Reading
:
Delta Wedding
by Eudora Welty. Welty's writing is so descriptive and evocative of the Mississippi Delta during the 1920s:
"Grass softly touched her legs and her garter rosettes, growing sweet and springy for this was the country. On the narrow little walk along the front of the house, hung over with closing lemon lilies, there was a quieting and vanishing of sound. It was not yet dark. The sky was the color of violets, and the snow-white moon in the sky had not yet begun to shine (p.6).
"
Up Next
:
Scaramouche
(thanks for the suggestion Ruth!) or
Paris to the Moon
by Adam Gopnik to start getting excited about my trip to France!